SKYSPARK™
ENERGY ANALYTICS
Collect, Store, Organize, Analyze, Visualize, Report, Export, Distribute, Embed and Install!
SkySpark includes over 500 built-in analytic functions to help you find what matters.
Draw from the built-in library or create new rules that target the specific needs of your facilities, equipment, processes and project scope.

VISUALYTIK
HAYSTACK BASED IOT DASHBOARD
Visualytik is an app to create and display dashboards for your data. Dashboards can contain any graphics, show live data as text, gauges, and grids, show histories on grids and charts, support rich interactions with buttons, sliders, inputs and so on.
Moreover, Visualytik has flow-based programming, so you can make almost anything for your dashboards.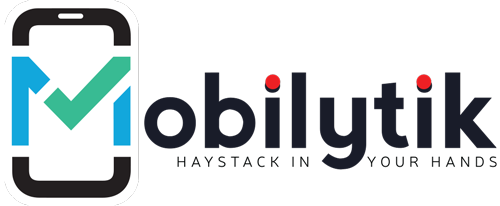 MOBILYTIK
HAYSTACK ON YOUR PHONE
Mobilytik gives you the ability to design a dashboard for your site using SkySpark. This dashboard is viewable from your mobile phone via the Mobilytik App. This lets you view real time data, analytical data, sparks, and even add points to your site straight from your phone. This also can scan a QR code on your device and retrieve all the current data for that device.
BASMAKER
BY BASSG
basMaker by BASSG is the simple solution for designing a system to manage and monitor your building automation system. With basMaker, facility managers and owners can quickly build a customizable solution through a library of modules that are easy to select and snap together based on their unique and specific building requirements. Modules are updated regularly based on industry developments and customer feedback.
BASMAKER STANDALONE
BAS GRAPHICS FOR ALL BMS
Included basMaker Modules:
basAhuMaker, basAhuMakerV3, basPlantMaker, basPlantMakerV3, basRtuMaker, basAronMaker, basUnitaryMaker, basUnitaryMakerV3, basDcMaker
Create graphics for: Alerton, ALC, Scheneider Electric, Johnson Controls, Delta Controls, Solidyne, Allen Bradley, Distech Controls, Custom Dashboards, Custom Corporate Visuals
ENERGYDVR
DATA PLAYBACK DASHBOARD
EnergyDVR (or Energy Data Visualization Recorder) is an energy management solution that lets you rewind, pause, play and fast forward through the history of your systems to view performance, much in the same way you control playback of a movie on your home TV or DVD player. You no longer have to comb through trendlogs to find the source of an anomaly and the conditions associated with it. You can simply rewind EnergyDVR to the point in time that the issue occurred down to the second, and get a complete view of the environment and conditions at that time.
Get more info about our software products!
Let BASSG customize a products & services bundle for your next project.
Contact us via phone at +1 (512) 540-3010 or by email at in**@ba***.com for a demo of our capabilities and consultation on how we can reduce your project cost.
Following companies used our products & services