BASSG difference is Win-Win-Win!


Win for the facility! Win for the contractor! Win for the environment!
How do you know if your buildings' HVAC and other energy systems are cost efficient? BASSG provides you with a picture of your building's energy performance compared to similar buildings' or other buildings in your portfolio. This information guides your efforts towards efficiency and savings.
At BASSG we know that you ultimately expect lower building operations cost and quicker ROI from your provider.
This is exactly what BASSG Difference delivers and more…
With BASSG, your experience will be:
Improved equipment efficiency that will result in lower bills

Lighter work load on you by less time, effort and money spent on hot/cold complaints

Quicker response and resolution on issues, resulting in reduced maintenance expenses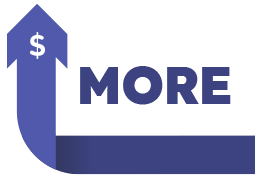 BASSG Difference:
Much quicker project inception-to-operation time with much less labor hours, meaning quicker ROI for you

On time, actionable feedback through real-time systems performance monitoring

Save 15% to 30% on overall cost of your BAS implementation by going with BASSG in-house developed bundles

Reduce energy consumption and maintenance costs, sometimes by as much as 50%
Let BASSG customize a products & services bundle, tailored to answer your particular facility energy/automation needs at an unbeatable value.
Contact us via phone at +1 (512) 540-3010 or by email at info@bassg.com for a demo of our capabilities and consultation on how we can reduce your facility management energy cost.
Following companies used our products & services