#1 Conference & Expo In Commissioning, Energy Management, & Building Technology
We are so excited to be at CxEnergy 2022 on April 19-22. Visit us at booth 304!
What can you find at CxEnergy 2022?
30+ Technical Sessions Led By Top Industry Experts

AIA Credits Available Toward CxA, EMP, and TBE Recertification

Expo Hall, Showcasing Technologies for Commissioning, Energy & Testing

Pre-Conference Training & Educational Opportunities

Multi-level Sponsorship & Exhibiting Opportunities
Who Attends CxEnergy?
Energy Management Professionals

HVAC Testing Professionals

Other Building Professionals
Sample Attendee Profile
Owner/President/Principal

Director Of Building Commissioning/CxA

Director Of Operations & Engineering

Mechanical/Electrical Engineer

Field Supervisor/Project Manager

Director Of Energy & Sustainability Services
Pre-Conference Educational & Certification Opportunities
Commissioning Authority Workshop & Exam
Tuesday, April 19 – Wednesday, April 20

This highly interactive workshop covers both new and existing building commissioning, and includes many group breakout activities where attendees will use project case studies to develop and discuss samples of key commissioning deliverables. The 4-hour, closed-book CxA exam is offered at the end of the second day to prequalified candidates.
Note: Individuals interested in CxA certification must submit a completed CxA Application 21 days in advance.
Note: Attendance at the CxA Workshop is NOT a prerequisite for taking the CxA Exam.Questions? Contact info@commissioning.org or visit www.commissioning.org
Energy Management Professional Seminar & Exam
Tuesday, April 19 – Wednesday, April 20

The intensive one-and-a-half day seminar helps candidates understand the energy management process and how it can be applied. The updated EMP Seminar features 12 hours of highly interactive and AIA-approved instruction based on the Energy Manager "Job Task Analysis" Adopted by the DOE's Better Buildings Workforce. Instructors will walk through sample equations and scenarios with the class, with the exam taking place the final day.
Note: Individuals interested in EMP certification must submit a completed EMP Application 14 days in advance.
Note: Attendance at the EMP Seminar is NOT a prerequisite for taking the EMP Exam. Questions? Contact sam@energymgmt.org or visit www.energymgmt.org

TAB &Cx Seminar
Wednesday, April 20
These in-depth, practical presentations will help Cx providers, engineers, and TAB professionals understand key interfaces between test and balance and commissioning on both the process and project level, and how close coordination drives better results.
For additional information, contact info@aabc.com or visit www.aabc.com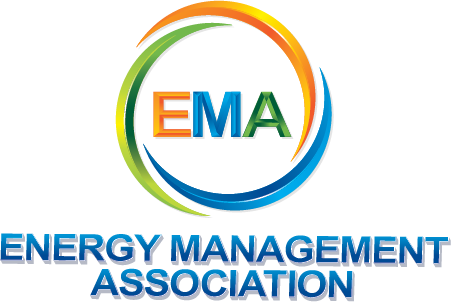 EMA Open Golf Tournament
Wednesday, April 20
Join us! Disney's Lake Buena Vista Golf Course has hosted the PGA Tour, the LPGA Tour and USGA events.
Certified by Audubon International as a Cooperative Wildlife Sanctuary, the 18-hole course was conceived by Joe Lee and most notably features elevated bunkered greens that put a premium on accurate approach shots. Test your skills and fortitude at the demanding 7th hole with its challenging island green.
For additional information, contact Jen Billingslea at meetings@energymgmt.org